Caboolture Towing Service
Ready for local towing in Caboolture? Springfield Lakes Towing and Transport offers Tow Truck and Tilt Tray Services 24 hours, 7 days a week for everything from cars, trucks and trailers to towing heavy machinery and vehicle transport as well as work site tools, vehicles and accessories delivery with our fast and efficient Courier Division.
If you need a tow right away in Caboolture give us a call now for a fast no obligation free quote and information on (07) 3172 2950
Get Towing Fast in Caboolture Today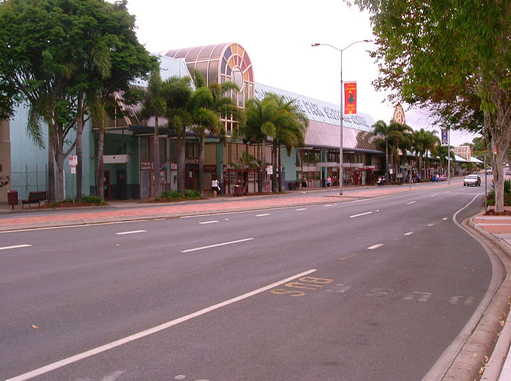 Caboolture is a town and suburb in Moreton Bay Region, Queensland, Australia.[3][4] At the 2016 census, the town of Caboolture had an estimated population of 67,460.[1] It is located on the north side of the Caboolture River, which separates the town from Morayfield and Caboolture South.
Caboolture is an urban centre or satellite city approximately 44 kilometres (27 mi) north of Brisbane, the state capital of Queensland. Caboolture is considered to be the northernmost urban area of the greater Brisbane metropolitan region within South East Queensland, and it marks the end of the Brisbane suburban commuter railway service along the North Coast railway line.
The Kabi indigenous people are the traditional custodians of the area now known as Caboolture. The name Kabultur is derived from the Yugarabul dialect meaning "place of the carpet snake".
We are a Local Towing Favourite in Caboolture, Big or Small We Tow it All!
As a leading towing operator in Caboolture, Springfield Lakes Towing has a full range of towing and transport services available today, from our courier services for smaller machinery and equipment delivery to worksites, to our larger tilt tray tow trucks perfect for moving larger machinery like forklifts and scissor/boom lifts, cars, trucks, vans, heavy equipment, parts and much more! Give us a call today to enquire about our best prices for providing your tow.
Accident scene towing and emergency break down services
A quick response is just the beginning of your experience with Springfield Lakes Towing if you need towing in Caboolture, you can get it done quickly by our experienced operators.
With over 10 years of experience, providing towing services to Caboolture and surrounding areas, you will receive a rapid response, personalised towing service and quality transport for your vehicles, machinery, equipment, salvage and more! All provided by our experience tow operators and drivers with the training and experience to delivery your tow from Caboolture to it's destination in a safe and efficient way that saves you time, money and stress.
All of our towing services come with Springfield Lakes Towing and Transport's personalised touch!
Book your next tow in Caboolturewith us now by giving us a call on (07) 3172 2950 or filling in the towing form above.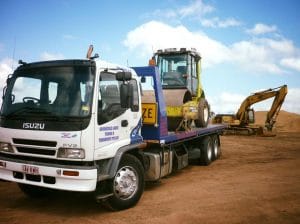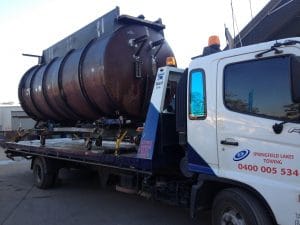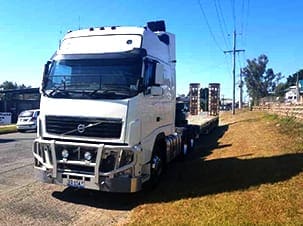 Emergency Breakdown Towing in Brisbane and Surrounds
If your car has left you stranded in or near Brisbane, Ipswich and Surrounding Suburbs, you can call Springfield Lakes Towing for rapid assistance. With all of our trucks licensed to carry a passenger, if you need to travel with your car, you can do so in safety and comfort.
Crash Scene Towing
For assistance and towing after a collision, you will appreciate our prompt, yet calm assistance. As licensed tow truck operators, we can legally attend to the scene of a vehicle collision and help you retrieve your vehicle. In most cases, the towing charge can be billed directly to your insurer, which avoids any surprises later, making the process easier for you.
Why call us for towing in Brisbane and Surrounding Suburbs?
With Springfield Lakes Towing, you are dealing with a leading provider of towing services. You will receive the quality of service that has enabled us to become a preferred supplier for major insurance companies and national hire companies alike.
If you need towing in Brisbane, call now for fast tow truck service and a free quote on (07) 3172 2950.