SPRINGFIELD LAKES TOWING AND TRANSPORT SERVICES
Vehicle Towing and Accident Scene Towing
We are licenced tow truck operators and legally able to attend the scene of an accident and provide towing services.
So What should I do if I am in an accident?
Check and give assistance to any injured persons. If anyone is injured or property damage exceeds $2,500 contact the police. If not, exchange relevant information such as vehicle details, licence and contact information so claims can be made at a later date if required. If the other party refuses to divulge any information record the registration number of the vehicle and report the accident to the police regardless of the amount of damage.
If required, you can call us to have your vehicle towed. We often bill the tow amount direct to your insurer so you will receive no nasty surprises later. Safe Driving.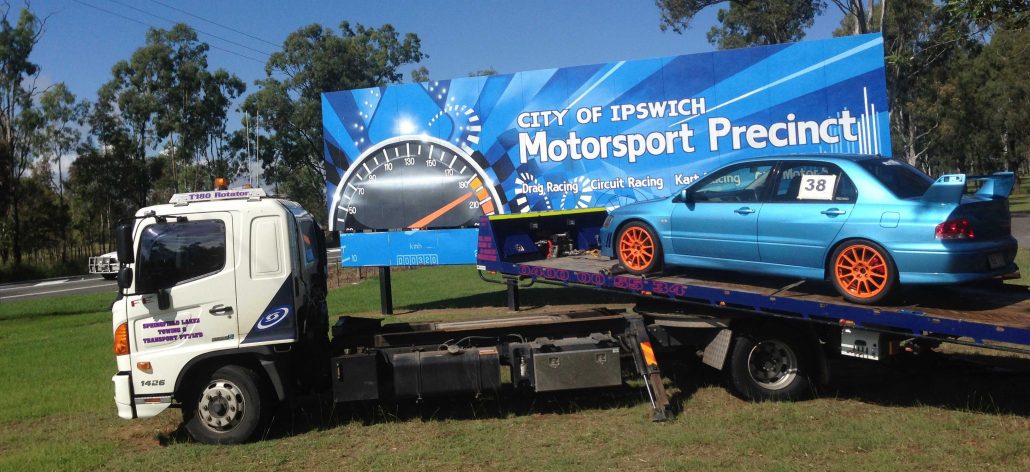 General Tow Truck and Transport Services
We can cover all of your general tow and transport needs for cars, caravans, trailers and motorcycles 24 hours per day 7 days per week. Whether it is a Breakdowns or unregistered vehicles we can cover all of your towing requirements.
Larger trucks or buses, we have super tilt and specialist vehicles to cover all your towing needs.
We supply quality services to many areas in Queensland and New South Wales, click here to see our full list or simply give us a call now on (07) 3172 2950
Towing and Vehicle Recovery
Bogged or stuck? We can recover your vehicle from any situation you may find yourself in. From a car over the side of a mountain to a tractor with no traction on a grassy field, your vehicle will be retrieved quickly and professionally.
For All Complete Towing and Transport Solutions
Springfield Lakes Towing provides a complete solution for all types of towing and vehicle transport. From vehicles such as motorbikes, cars, trucks, buses, caravans, boats, through to equipment such as lifts and excavators, our fleet of vehicles ensures the very best transport for your vehicle or equipment. In addition, if you need to travel with your vehicle, you can do so in comfort and safety, as all of our vehicles are licensed to carry one passenger in non-smoking comfort.
To receive quality service, from a leading towing operator, contact us now.