Courier & Light Towing Services
If you need a courier for an urgent job we have you covered with our quality, fast
and efficient services available 24 hours a day, 7 days a week 
(including public holidays)
. Springfield Lakes Tow Trucks 
offers door to door courier services for all of your special
equipment from scaffolding to scissor lifts and all kinds of work site materials!
If you need to move your light load, equipment, machinery or materials right away in Brisbane and surrounding suburbs, give us a call now for a fast no obligation free quote and more info on our courier towing services (07) 3172 2950
Get Courier Services Fast in Brisbane Today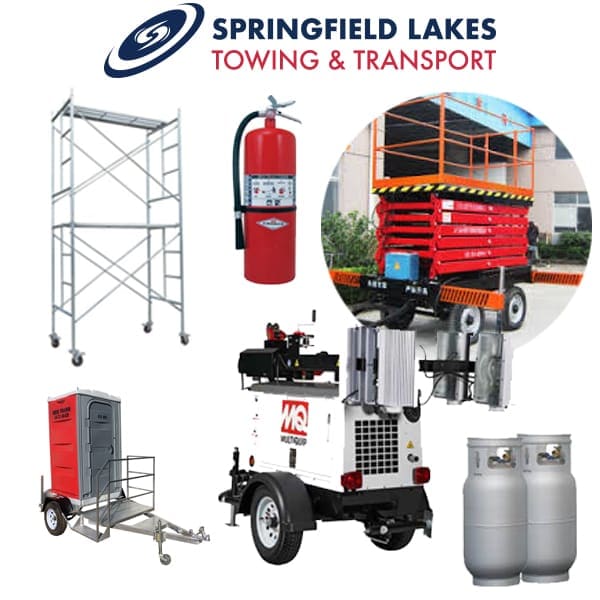 Did you Know? Springfield Lakes Towing and Transport also offers towing services for transporting all kinds of loads across Brisbane, Ipswich and Surrounding Suburbs? Give us a call on (07) 3172 2950 for a no obligation free quote on tow! Big or small we tow it all.

Springfield Lakes Tow Trucks are a Local Towing Favourite in Brisbane, Big or Small We Tow it All!
We offer best in class courier services for a range of machines and equipment, collected and
delivered door to door with Springfield Lakes Tow Trucks renowned and experienced courier
and tow truck drivers. You can trust us to quickly, safely and reliably deliver
your next load for the best price!
We can handle deliveries big and small, but our courier service is best suited for smaller,
urgent jobs that require care and attention but also need to arrive on time – fast!
Our Courier and Light Load Services in Brisbane and surrounding suburbs cover deliveries for
machines, materials and equipment like:
– Machine Keys
– Gas Bottles
– Harnesses and Accessories
– Fire Extinguishers
– Pallets and Warehousing Equipment
– Scaffolding and Ephemera
– Excavator Attachments and Accessories
– Towable Toilets
– Towable Light Towers and Work Equipment
– Scissor Lifts and Machines on Trailer
…and much, much more!
All of our towing services come with Springfield Lakes Towing and Transport's personalised touch! 
Book your next tow in Brisbane with us now by giving us a call on (07) 3172 2950 or filling in the towing form above.
Springfield Lakes Towing and Transport has purpose built 1 tonne utes that can get those urgent deliveries done quick! Spare parts, forklift gas cylinders and scaffolding are just some the items we have delivered with our Courier Service to keep your job site moving!
When the task is time critical and you need a ute and a driver to make it happen – Call Springfield Lakes towing & transport today!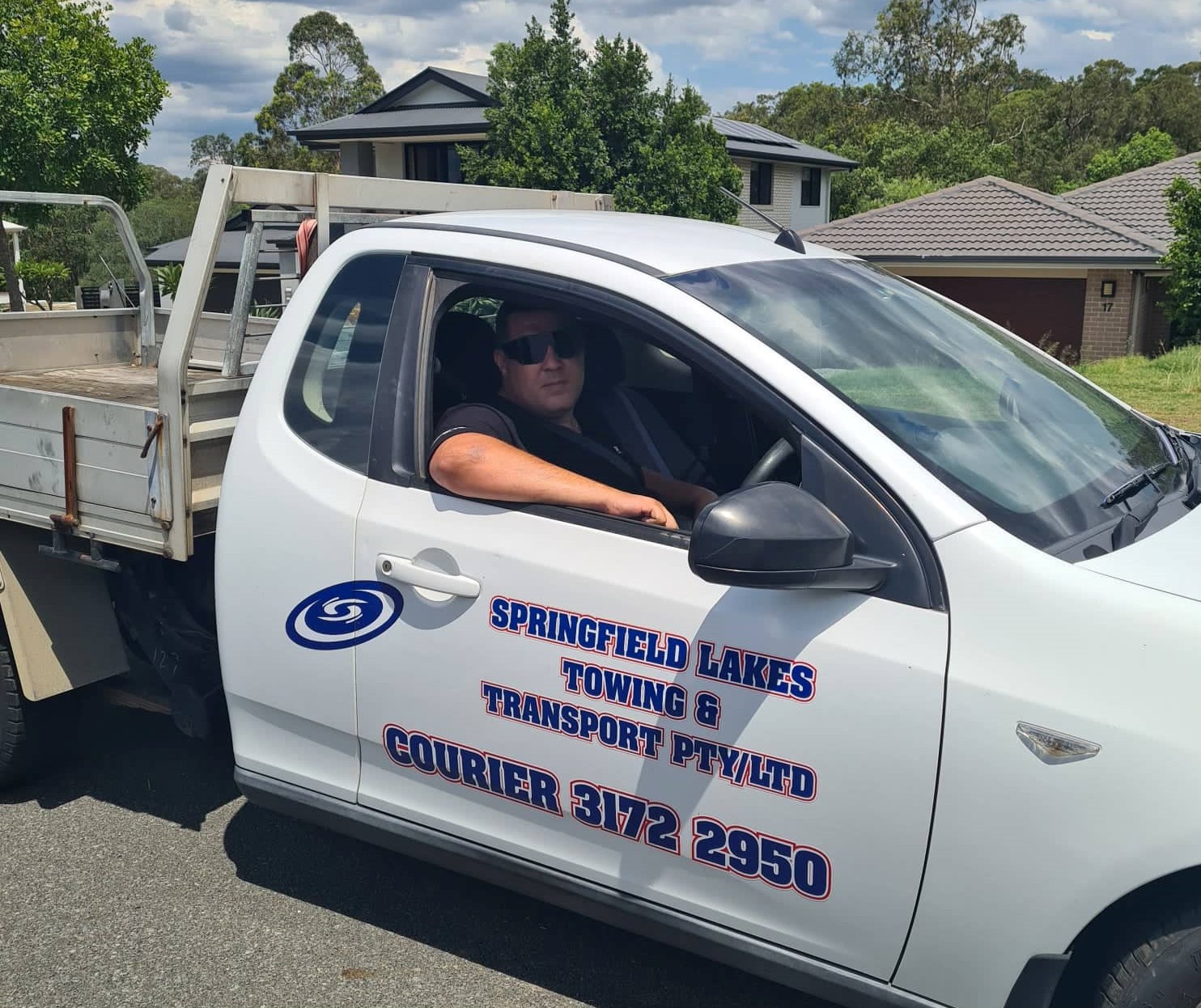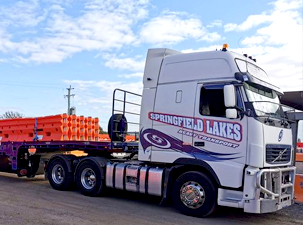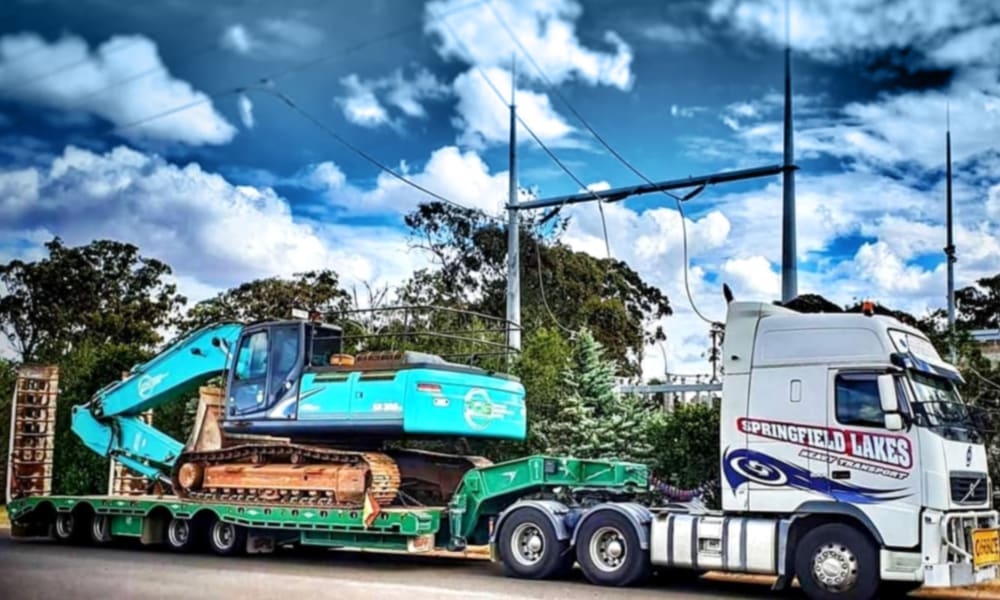 Emergency Breakdown Towing in Brisbane and Surrounds
If your car has left you stranded in or near Brisbane, Ipswich and Surrounding Suburbs, you can call Springfield Lakes Towing for rapid assistance. With all of our trucks licensed to carry a passenger, if you need to travel with your car, you can do so in safety and comfort.
Crash Scene Towing
For assistance and towing after a collision, you will appreciate our prompt, yet calm assistance. As licensed tow truck operators, we can legally attend to the scene of a vehicle collision and help you retrieve your vehicle. In most cases, the towing charge can be billed directly to your insurer, which avoids any surprises later, making the process easier for you.
Why call us for towing in Brisbane and Surrounding Suburbs?
With Springfield Lakes Towing, you are dealing with a leading provider of towing services. You will receive the quality of service that has enabled us to become a preferred supplier for major insurance companies and national hire companies alike.
If you need towing in Brisbane, call now for fast tow truck service and a free quote on (07) 3172 2950.