Towing Service Testimonials
At Springfield Lakes Towing and Transport we pride ourselves on quality towing services provided with care and attention to detail 24/7 every day of the year. Here are a few service reviews from recent customers who have used our towing and transport services in Queensland.
Need towing now? give us a call for a fast no obligation free quote and more information on our towing and transport services - (07) 3172 2950
I'm set with having Joe and Springfield Lakes towing as my towing company of choice. Joe's expertise and the great service that he offers is simply all that you'll ever need. I recommend that if you have a problem with your car, you get his services. I'm okay with waiting to be entertained since I know he's capable of helping me.
Idalia
You guys need to keep up your good work! The service you provide your customers are really exceptional. You also make sure that you do the right thing in your job, something that can't be said of other contractors that I've worked with. Continue with being polite and putting your customer's first and foremost on your list of priorities. Thanks!
Mikaella
It was raining on the centenary highway last month when my car broke down. Unfortunately I wasn't a member of RACQ so I didn't know what I was going to do until somebody pulled over to offer help. He told me to call Springfield Lakes Towing and when I did I talked to Joe who arranged everything, from towing to repair. The service I got from them was exceptional.
Ashton
I experienced a flat tire on busy Ipswich road and it's a good thing that I was able to contact them. Their towing service helped me get out of that situation and they were also quite knowledgeable in fixing cars, (although it was really just a flat tire) and they did a quick job of it all. He's a gentleman worthy of commendation.
Lawson
As a member of RACQ I decided to call them up to help me when my car died. When their tow truck came to pick my car it also met an accident and I was told to wait some more for another one. I took the initiative and contacted Springfield Lakes Towing. In just 15 minutes they arrived to tow my car and they also recommended a good mechanic for me. Their service was really good.
Jermey
I got into an accident involving three cars on a service road off the Ipswich highway. That was a really shocking experience for all who were involved, but I guess we were glad that Springfield Lakes Towing was there. They were very reassuring and reminded us to get in touch with our insurance company. You'll appreciate their friendly service when you're in the same situation.
Malcolm
I contacted Springfield Lakes Towing because my car died that night. Joe who answered the call was very understanding and told me of my options and how much they would cost. When I agreed, the next morning they were there to pick my car up on time. On the phone and in person, Joe was helpful and really friendly to me.
Ellie
Get Towing Services Today in Brisbane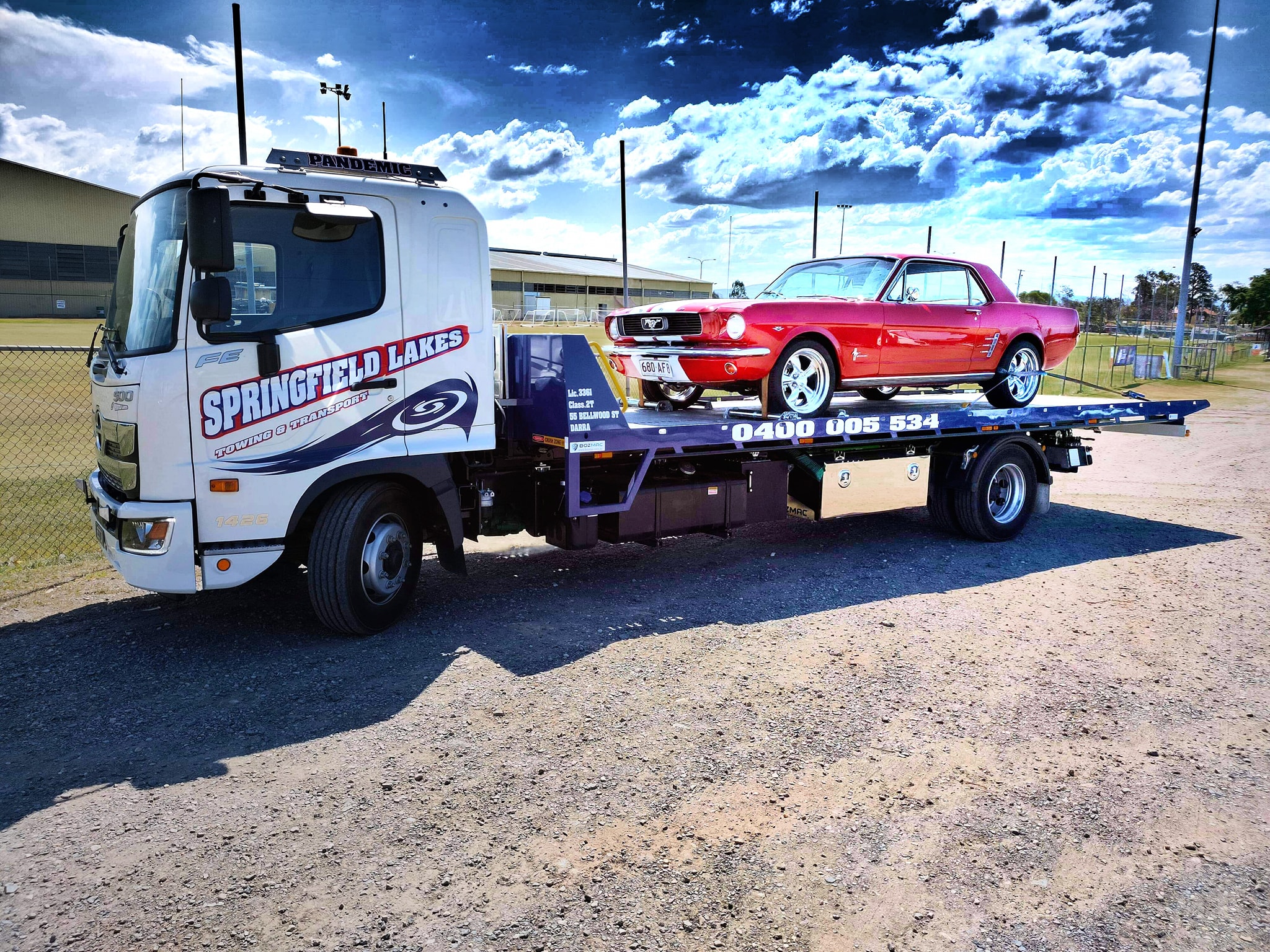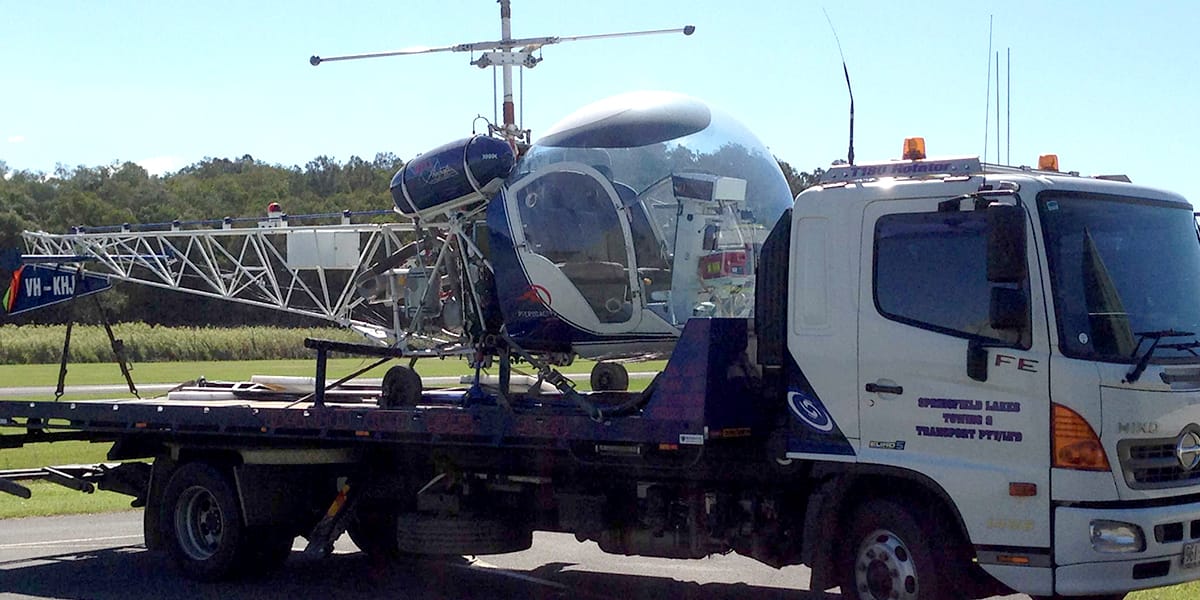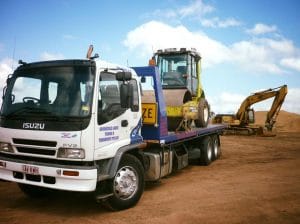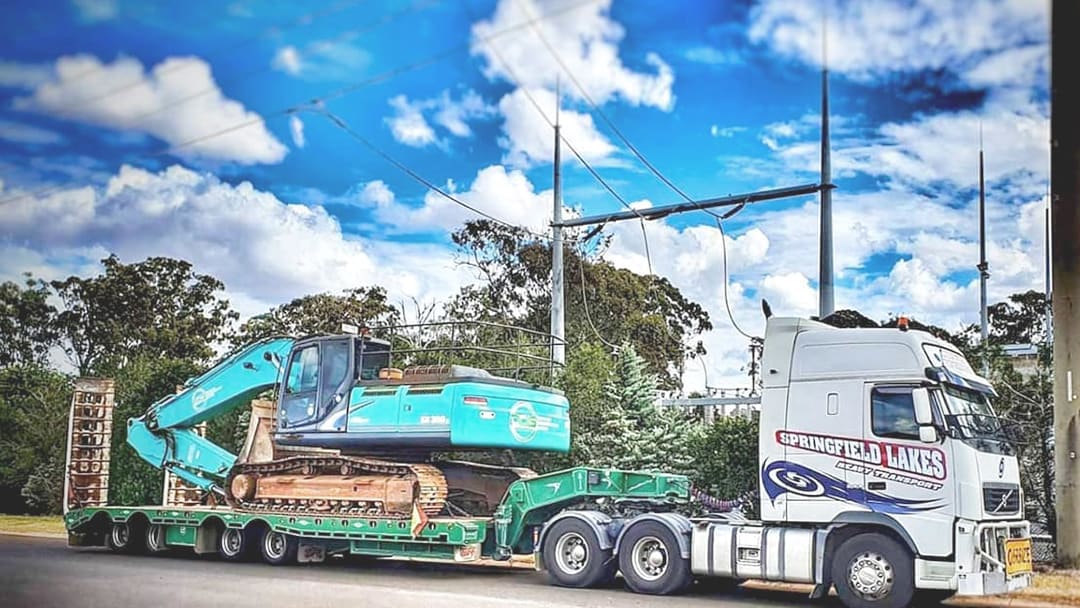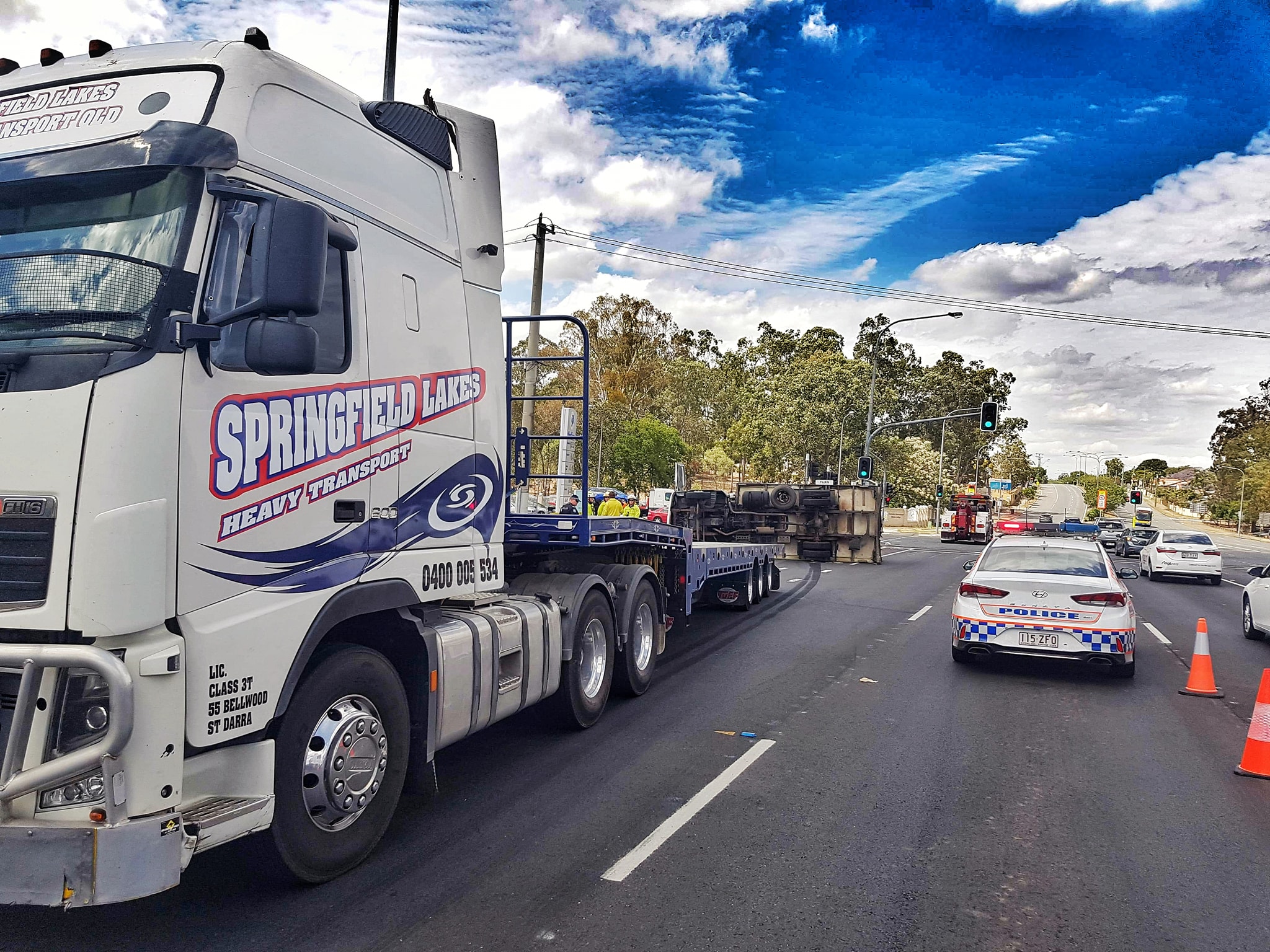 Emergency Breakdown Towing in Brisbane and Surrounds
If your car has left you stranded in or near Brisbane, Ipswich and Surrounding Suburbs, you can call Springfield Lakes Towing for rapid assistance. With all of our trucks licensed to carry a passenger, if you need to travel with your car, you can do so in safety and comfort.
Crash Scene Towing
For assistance and towing after a collision, you will appreciate our prompt, yet calm assistance. As licensed tow truck operators, we can legally attend to the scene of a vehicle collision and help you retrieve your vehicle. In most cases, the towing charge can be billed directly to your insurer, which avoids any surprises later, making the process easier for you.
Why call us for towing in Brisbane and Surrounding Suburbs?
With Springfield Lakes Towing, you are dealing with a leading provider of towing services. You will receive the quality of service that has enabled us to become a preferred supplier for major insurance companies and national hire companies alike.
If you need towing in Brisbane, call now for fast tow truck service and a free quote on (07) 3172 2950.